I realized I never published this post! It's a bit old, but it's probably one of my favorite writings yet. Enjoy!
With the detour complete we made it to one of my most favorite places:
Lava Hot Springs
.
I've never seen the hot pots in such a way before.
The air was so cold that steam blew through the
air mimicking the fog we had just driven through.
I let my muscles relax and felt my body uncoil
into a limp rag doll-like frame.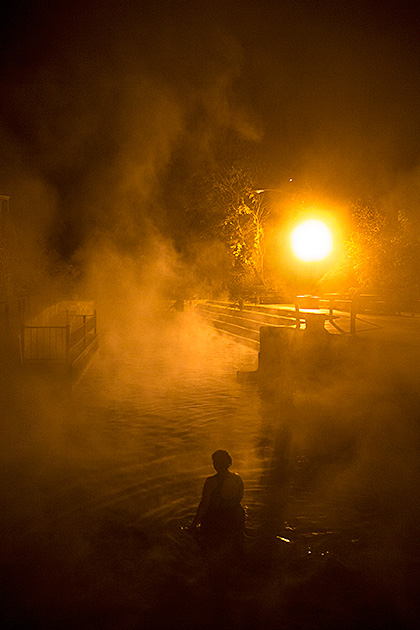 After wading through crowds of faces covered by steam,
I made it to the farthest and hottest pool.
The scenery was most beautiful here.
Snow covered benches, hills, and gazebos
made me feel like I was in some winter-wonderland.
I laid on my back gazing through the steam to where the moon
shone down on me.
I closed my eyes and let myself be.
I felt a state of inner-awareness that is hard to find.
When I sat up, I realized that through the steam
the other side of the pool wasn't visible except
in small moments.
This got me thinking.
I suddenly felt comforted by the scenery
forming into a metaphor before me.
The steam, the fog, it it's all the same.
My life has plenty of it.
Plenty of not being able to see where I'm headed.
But there are moments where I get a glance at the other side,
where I can see the end goal.
"Keep thou my feet, I do not ask to see the distant scene,
one step enough for me."
Lead Kindly Light